Our mission at CEC has always been to provide quality mental health services with the goals of strengthening and improving individual and family functioning.
While CEC began as a humble four-person agency, currently, our staff of over 30 dedicated professionals accomplishes our mission by administering several grants, and providing individual, marital, and family therapy to address various mental health concerns.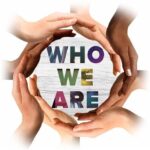 CEC utilizes "best practices," trauma informed, and evidenced based treatments and strategies in all of our programs.  CEC remains a strong leader in the field of child abuse and neglect and has been recognized for its work throughout the State.  CEC also works with at risk juveniles in Morris County.  CEC is also running a weekly parenting group, Parents Helping Parents, to assist with and provide support and guidance with parenting challenges for all ages.